Sport plays a major part in the curriculum at Heptonstall School. All children take part in some kind of sporting activity at least twice each week. In addition they are encouraged to join teams which often compete against other local schools in football, athletics, netball and uni hoc.
Many of our pupils also participate in individual sports such as cross country, biathlon and fell running. Usually these events take place after school.
We are always happy to promote sporting activities within the community to our pupils. These include tennis, football, swimming and holiday activities.
Sports and Wellbeing Grant
For the current school year 2018/2019 our school received the Government's PE and Sports Grant. The priorities for spending this new funding were identified using a self-review tool to identify the school's strengths and weaknesses in relation to sport. Our aim is to promote and sustain excellence and enjoyment in PE.
More information can be found in the 2016_2017 Summary of Expenditure
Our current sports provision is summarised in the PE Brochure and Sports Overview for the previous term below;
Parents Questionnaire
View the feedback from the recent Parents Questionnaire on Sports Provision in school.
Sporting Stories
This week saw us celebrating National School Sports week with a variety of events. Sports Afternoon was held on Tuesday, the Blender Bikes were here on Wednesday and Thursday and Friday saw Inter-Team football and rounders competitions. Thanks to Miss Robertshaw and Mrs Schnacke for their organisation of this week. Thank you to all of you too for your magnificent attendance and support at our Sports afternoon. The winning team at our Sports Day were Coiners!
Strictly Dancing
On Wednesday 20th May each class showed an audience packed with parents the dancing they had been practising with Millie Cunliffe this half term. Classes 2 and 4 were "Strictly Ballroom", Class 3 took us back to the '50s with some rock and roll and Class 1 stole the show with their disco moves!
Cycling Success
Congratulations to our Class 4 team who came a fantastic 3rd in the Calderdale cycling event at Brooksbank School. This followed on from their success in the more local HX7 event last week.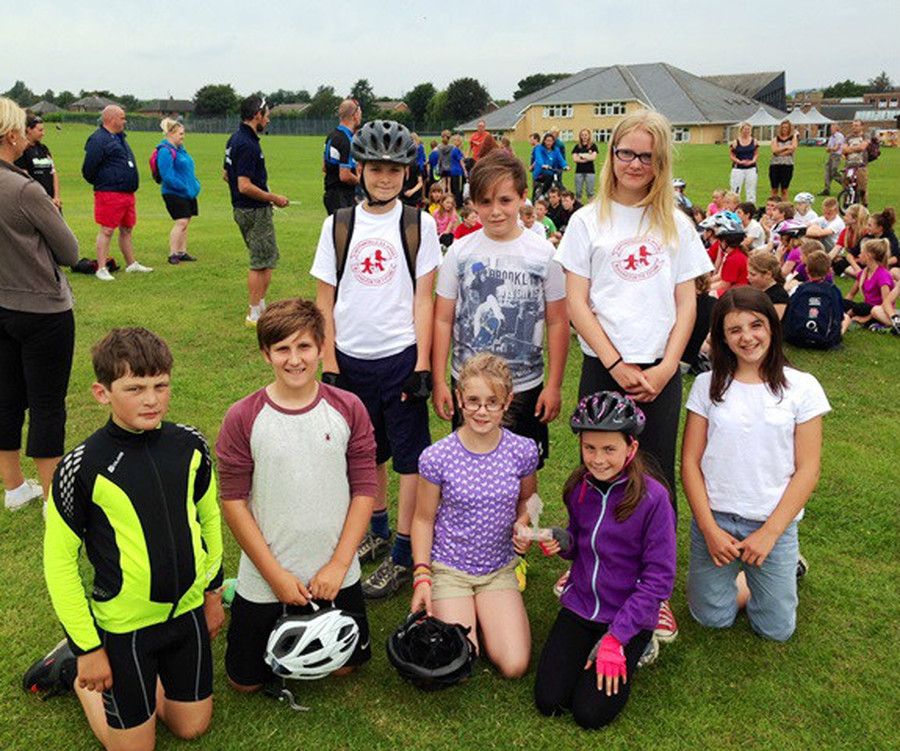 Cycling for All
Over the last few weeks all the children have enjoyed practising their cycling skills with a team from Calderdale Bikeability. Several children from Class 4 have been selected to take part in a Calderdale cycling event in late June and early July.