What we have been doing so far this term, Autumn 2018......
Our World War One Black Out Poetry for the Centenary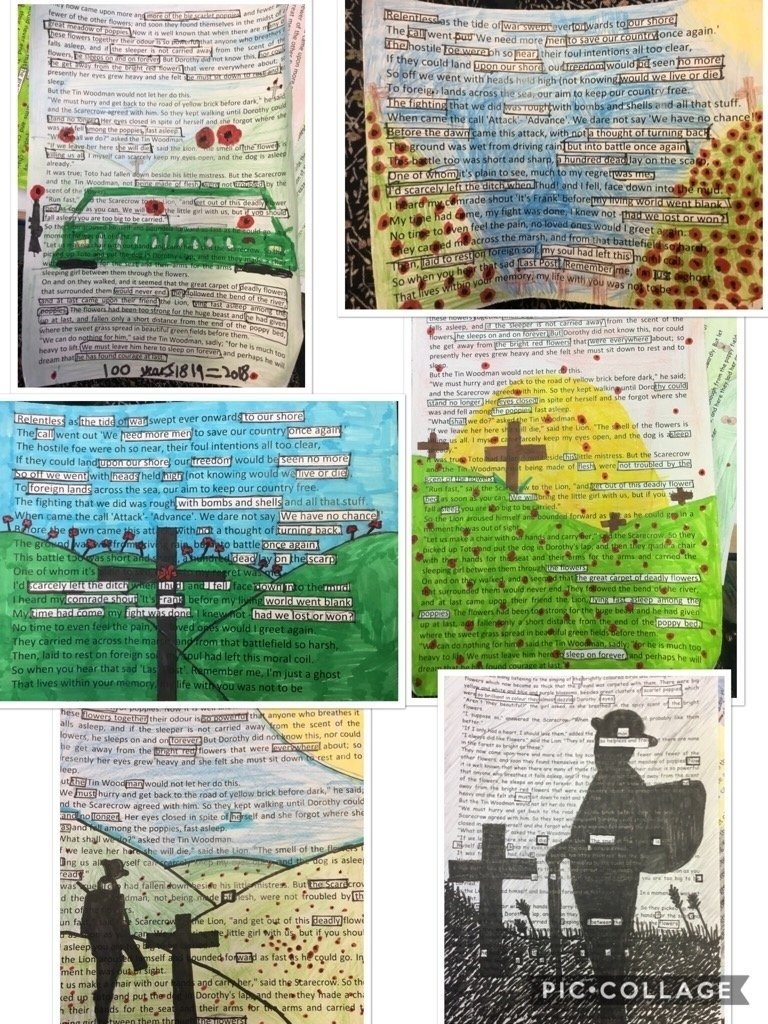 Building our Hogsmeade Village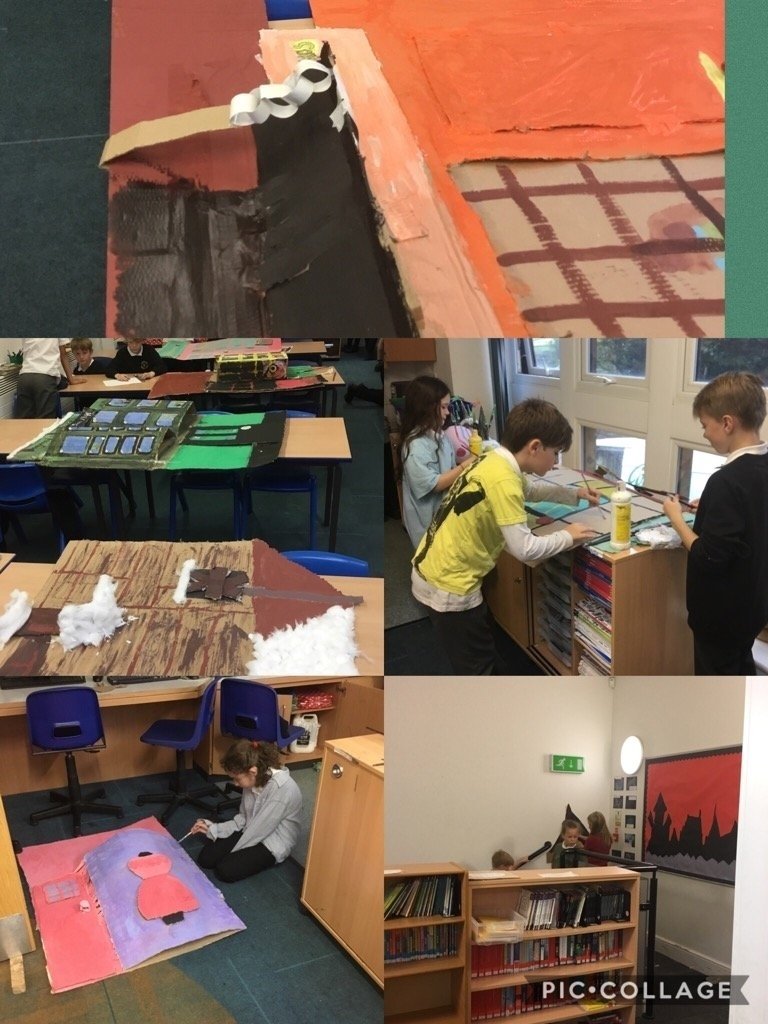 Our Picasso Art for European Day of Languages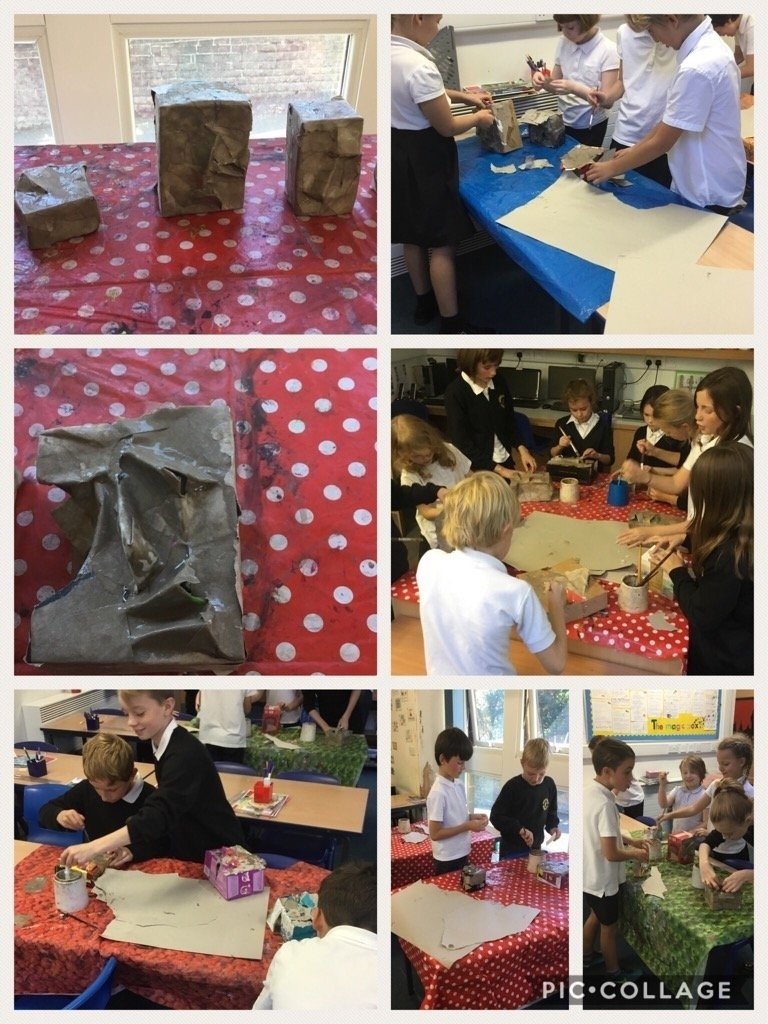 Previous Term's Topics
World War 2
Homework is set on a Friday and is to be handed in the following Thursday. Homework will consist of either an English or Maths based homework ( a review or extension of classroom work). There will also be a topic based homework grid (see link below). Children will have 2 weeks to complete a task from the grid of their choice.
World War 2 Homework Grid - link coming soon!
Remember to learn your times tables, spellings and read often at home!
Previous terms topics:
Autumn Term Topic - Do you believe in magic?
Autumn Term Homework - Harry Potter
Parent overview
Take a look below at what will be covered over the term!
Our Topic So Far!
We have created our own gas masks and are starting building our own Anderson bomb shelter which will be tested. The criteria is:
Must fit a lego man inside
Must be waterproof
Must be able to hold 1 kg of weight.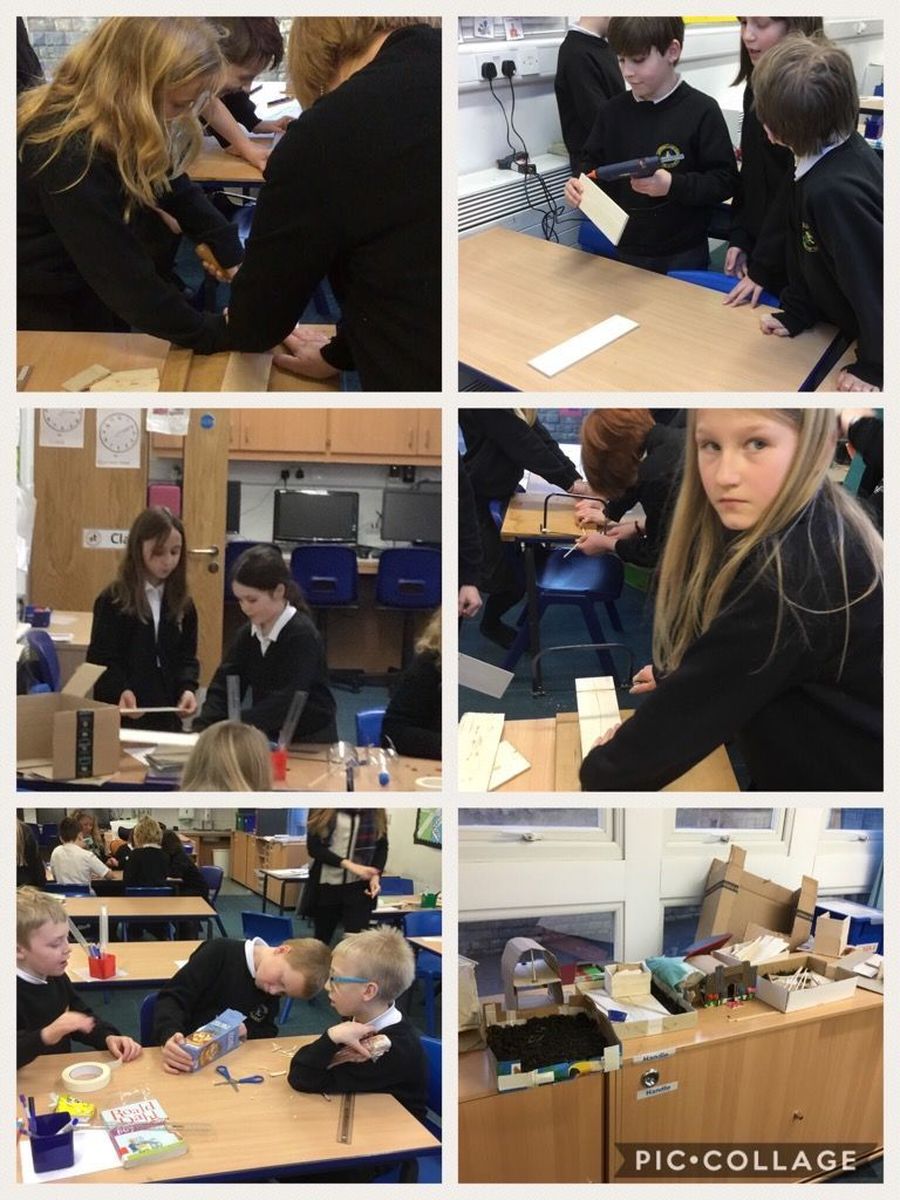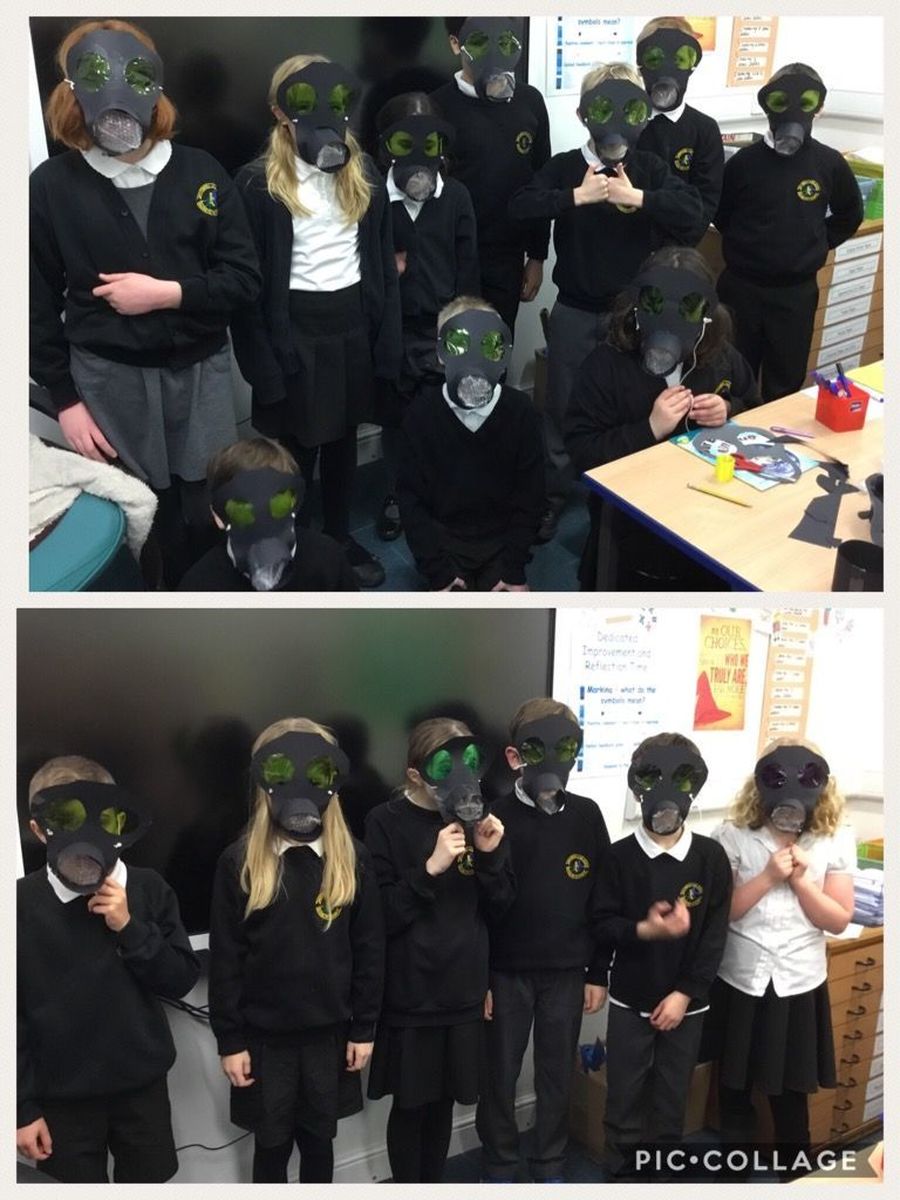 Fantastic Homework!
Some fantastic pieces of homework have been coming into class recently, here are a few pictures of some of the super things children have been creating:
A model of Hogwarts;
A model of a solar eclipse;
A dragon's egg.
European Languages Day, 26th September
The children had lots of fun on European Languages Day and made their own Spanish tortillas. Many enjoyed the taste and asked for the recipe, so here it is!
It's all in the preparation!
Our Topic So far...
Children have recreated Diagon Alley on our stairway and it looks amazing!
Roald Dahl Day – Have a look at what the children created on Roald Dahl Day
British Science Week
Check out what Class 4 were up to during British Science Week, 13th - 20th March 2016.
Tree Planting
On Wednesday 4th March, Class 4 went to Windy Harbour Farm to plant some trees. This event was arranged by "Treesponsibility" who have been responsible for planting many new saplings in the local area. The children really enjoyed their task – and in just over an hour managed to plant 125 trees!